Sash ties at the waist and it gives this set another look, wear it with the sash or without as well as with the pants or with the matching shirt. The shirt was created with thge same fabric and the butterflies were detailed with 3D glittering and purple paint.
This lovely set comes with a matching shirt and matching pants made with the same fabric as the dress.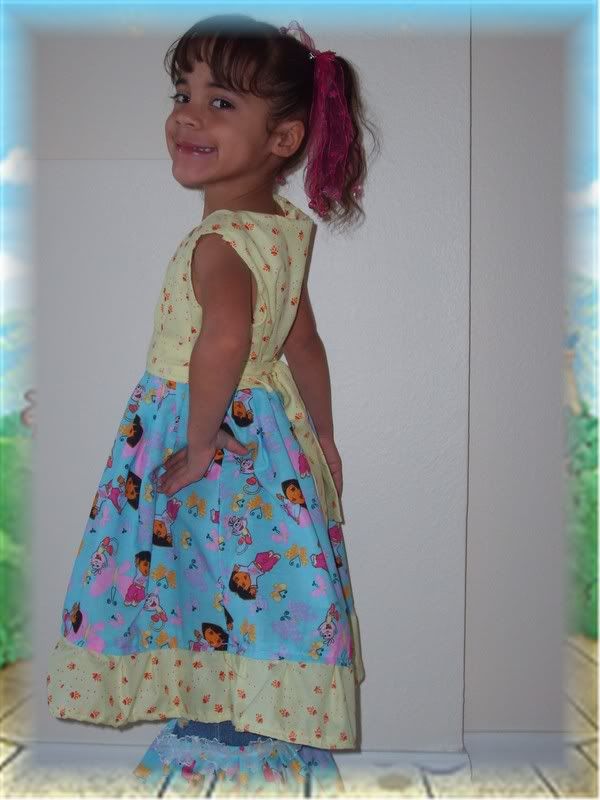 This set is available from size 2 through 6. All seams are serged and professionally finished.